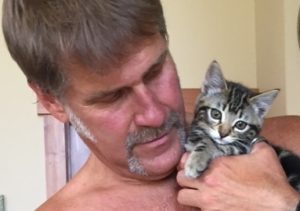 A Fulfilling Journey
A famous Artist once said…"The Artist is more important than the Art". WHAT!?  I say: "The subjects IN the art are more important than both". 
People collect art for many reasons, one being simply because of the name  signed at the bottom. There are "Hundley' collectors out there who acquire my pieces for this reason and I appreciate them, and they appreciate the visual enjoyment they get from, and the investment potential in, my work. But I CREATE the art because of the subjects, the animals that I portray. They are my passion and my motivation.
           "Why do you want to be a professional Artist Cy?  That's a hard way to make  
consistent money."
Yes it is, I can only answer by sharing an email sent to me from a client of mine, after receiving the Portrait I Painted of her recently deceased cat; 
Cy,
"I worked from home today so I wouldn't miss the delivery of Whimsey's portrait.   I had no idea.  I loved the photo of the Portrait, but had absolutely no idea of what it would look like in person so to speak.  My God, Cy, it looks exactly like my darling basking in the sun and it is in three dimensions!   I can count the number of eye lashes as well as the number of whiskers.  How can I thank you?  I would have been happy to pay you twice what you charged me to have my boy given back to me like this!  I feel like I could just reach out and touch him and he'd begin to purr.   I swear that Whimsey must have been sitting on your shoulder when you painted this.  My baby has finally come home!
THANK YOU SO MUCH!!!!!"  -E.
Because of the joy my work brings, and because I love animals, that's why this is my life's work.
I was born In Olathe Kansas. My Father was a Naval aviator and I spent much of my youth living and traveling throughout the United States. My love for the creation of art started for me at a young age.  I've been producing art throughout my life.  I received formal art training while completing an Exercise Science degree from Western Washington University, in Bellingham Washington.  For the most part, however, I would consider most of  my technique as being self-taught.
I have used many different mediums in my Portraiture work. the majority of my paintings are now done in Acrylic on canvas. I prefer it's richness of color and it's superior durability. Charcoal is my other favorite, and I love to Draw! 
         I live in beautiful Chelan Washington near the shores of Lake Chelan and the banks of the Columbia River. My obsession with the creative process can only be matched, possibly, by my love for athletic endeavors. As a current competitive power lifter and former Boxer and Kick boxer, I can usually be found, on a daily basis, in a gym.  Also, If I am lucky, and time permitting…. on a golf course.  Music is another interest of mine. As a former Gigging Drummer and Singer, I am always threatening to "put the band back together again…"
I am thankful every day,  and I consider myself  extremely lucky to be able to make a career out of sharing my gift.
My Mission As An Artist
My motivation for creating and selling art is first to share my interest and enjoyment for the images that I draw and paint, Secondly, and most importantly, to honor my subject matter. And finally when I am gone, I want to leave behind a body of work that will continue to accomplish the first two objectives.
*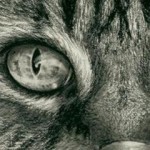 *
Cy Hundley, Fine Artist,  Chelan Washington  509.415.2496