Purchasing Original Artworks
I accept Cash, Check, Credit Card & PayPal
Your credit card and PayPal payments are handled securely through an invoice that I email you through PayPal.  No one else, including myself, sees any of your payment information.
*
This is not an online store, all sales are handled by appointment.  It is easy,  just peruse my galleries, and contact me, that info is at the bottom of this page, and let me know what your needs are.
I will be able to then tell you about availability of the piece, and can answer any questions, including providing more photos if desired.
*
Reserve and pay for your piece
Once you declare that you want a piece,  I will reserve it for you and will send you an email invoice through PayPal. You can pay immediately from this email with a credit card or your PayPal account.  I will add tax, insurance, and shipping costs (if necessary) to your total. The amount of any extra cost will be disclosed before I send your invoice.
It is on the way!! 
When the payment is made I will package and ship your Painting or Drawing through the US Postal Service. You will be notified immediately when your package is mailed with delivery and tracking information. 
*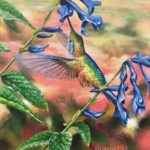 *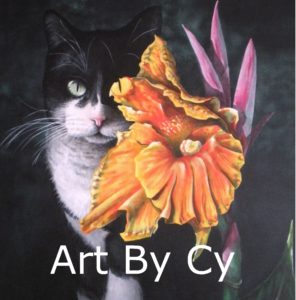 *
 Commissions
Commission me for any project, Pet Portraiture, Book Illustration, Corporate Art,  

Mural

.  I've done it all.
  Please contact me with your inquiry.  I would love to meet, listen to your desires, and project goals, then discuss together how I can help you attain them.
*
* 
NEED TO USE OR LICENSE AN IMAGE?  
 Throughout my website you will see works that may be of benefit to you, your business or products.  I do License my images to this end.  Please contact me, I would love to discuss your needs.
*
Copyrights for reproduction on all of the artwork on this website are retained by Cy Hundley.  All of the Charcoal Drawings and Acrylic Paintings,  purchased here do not include reproduction rights. These are sold separately. Please contact me if you believe reproducing my work is of benefit to you. Costs and terms of contract are determined by final usage.  I will be happy to share, please just ask first! Thank you.
Cy Hundley, Fine Artist,  Chelan Washington 509.415.2496